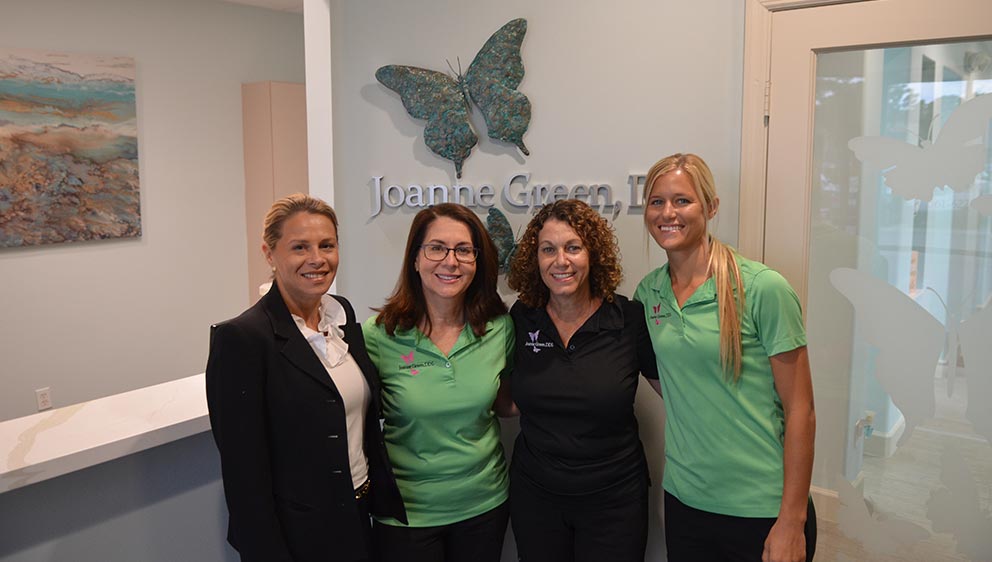 MEET THE TEAM
Experience dentistry in Palm Beach Gardens with a woman's touch!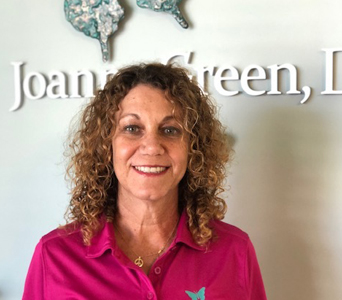 Robin
Registered Dental Hygienist
Robin became interested in Dental Hygiene after earning her degree in Dental Assisting in 1981. She graduated as a Registered Dental Hygienist in 1984 from Cabrillo College in California. Robin was an expanded functions Dental Hygienist in the state of California, is a Registered Dental Hygienist in Florida since 2001 and is certified to administer Nitrous oxide Sedation in Florida.Robin takes the time to educate our patients about their oral health and helps them to optimize their beautiful smiles.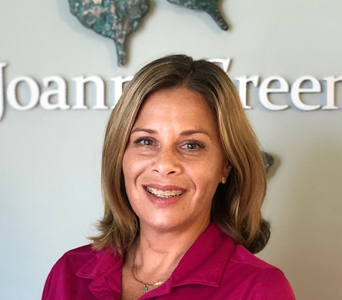 Amy
Office Manager
Amy moved to south Florida 4 years ago from Newport, RI. Originally from Ohio, Amy brings with her mid-western charm and a strong background in retail business development and management. She has a B.S. in Business Management and an A.S. in Equestrian Studies from the University of Findlay. Additionally, she studied at The Ohio State University.Amy and Dr. Green met when Dr. Green happened to be looking for an office manager and Amy was looking to make a career change to pursue her desire to contribute to the medical/dental industry.In her spare time, she enjoys riding horses, being outdoors, and spending time with friends and family.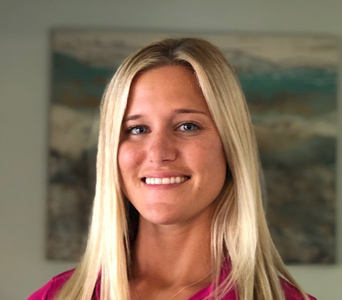 Jill
Clinical Care Dental Assistant
Jill joined Dr. Green's Team as a dental assistant in 2015. Her past experience includes working as an orthodontic assistant for over 2 years. In addition to working diligently as a dental assistant, Jill is working towards her goal of becoming a dental hygienist. Together, Dr. Green and Jill work hard to make sure every patient feels comfortable and safe. As a native Floridian, she enjoys being outdoors, riding horses and going to the beach in her free time. Jill enjoys striving to give every patient the ultimate dental experience.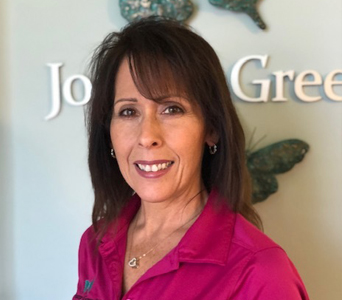 Brenda
Clinical Care Dental Assistant
Brenda is an experience, expanded functions dental assistant who recently moved to the sunshine state from Long Island, NY. She has a passion for helping people and making a difference in their lives. In her spare time, Brenda loves to spend time with her daughter who is currently attending college. She also loves spending time with family and friends exploring the beauty that Florida has to offer. When at work, Brenda enjoys giving our patients her undivided attention and helping to make our patients feel as comfortable as possible.